It feels odd to be typing this while outfitted in shorts and flip flops. However, winter is never too far away in the San Juan's regardless of the season.
In 2015, we will be hosting two different sets of dates for our open enrollment Waterfall Ice Climbing and Rescue Workshop. The first one will be 18-23 January and the second 22-27 February. They are essentially 5-day workshops with an evening get together on the Sunday prior to the M-Fr training.
The workshop focuses on small team tactics, companion rescue skill sets, and of course the myriad of considerations for the medium of waterfall ice including movement skills, anchoring, and avalanche awareness – just to name a few.
The workshop can also be arranged on contract on mutually agreeable dates/locations. If your organization has 4 or more participants, consider contracting your own private course. We hope to see you at an offering in 2015!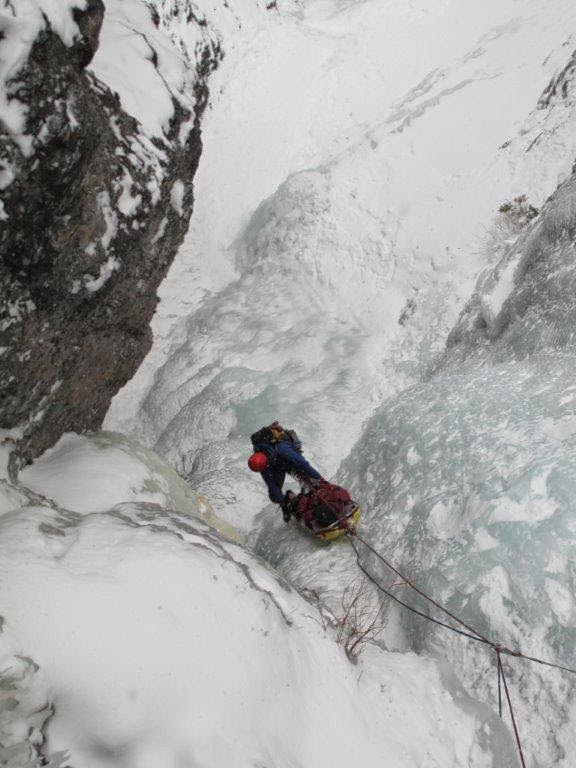 Multi-pitch lowers with litter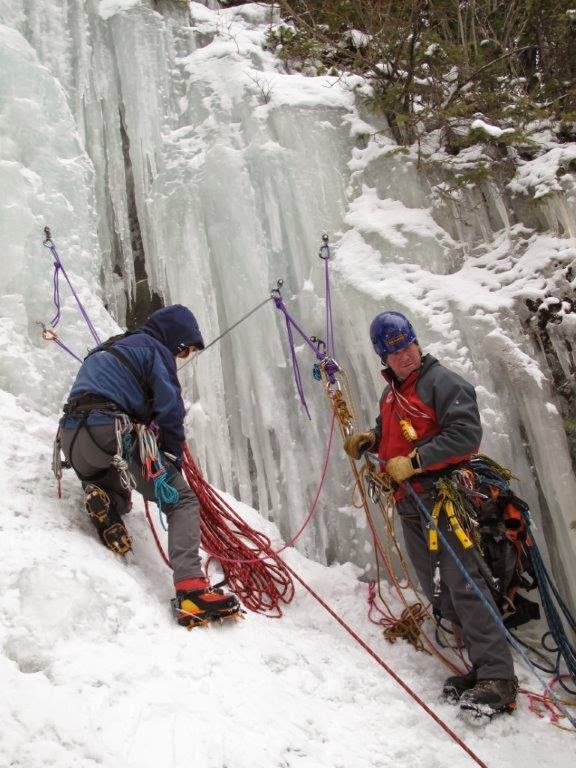 Main and Belay on multi-pitch exercise