Recently, we returned from our annual pre-season training
with the Denali NPS climbing rangers. Rigging
for Rescue has been conducting this training each year since 2001.
This year we based out of Valdez, Alaska. The terrain around Valdez
is superb and ranges from excellent ice climbs to easily accessible glaciers as well
as the famous snow slopes off of Thompson
Pass.
The ranger cadre uses this training as a means of tuning up
their glacier travel, crevasse rescue skills, and team-based rope rescue
techniques in advance of the Denali climbing
season. We covered a variety of challenging scenarios including multi-pitch access/egress to a stricken
climber, traversing a steep snow slope with a loaded stretcher, pendulum falls
into crevasses, and specialized edge transition techniques.
The training also included members of the 212th
Pararescue Team (PJs) out of Anchorage. The PJs often serve as medics on the Denali climbing patrols.
It is always a privilege to work with such a skilled group
of practitioners in the great state of Alaska!
The Chugach
Bridalveil Falls
Ice tunnel on Valdez Glacier – so cool!
Crevasse rescue practice on Valdez Glacier
Successful use of the 'Tractor Pull' technique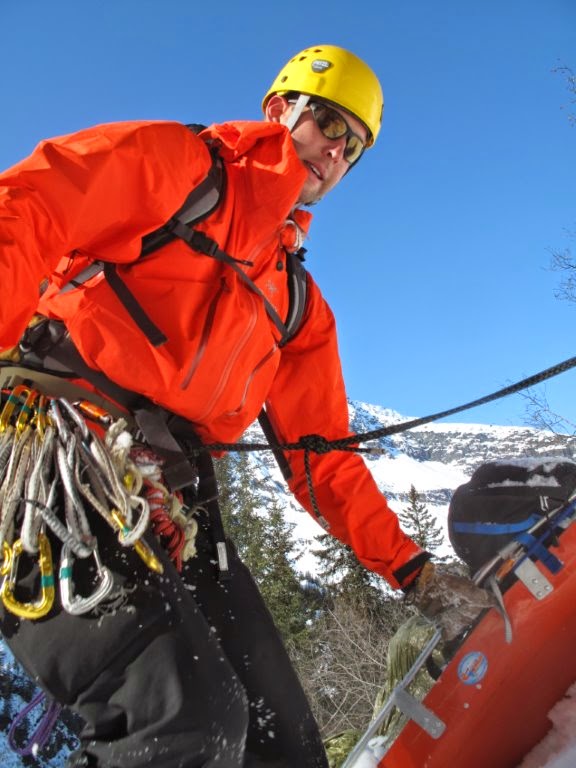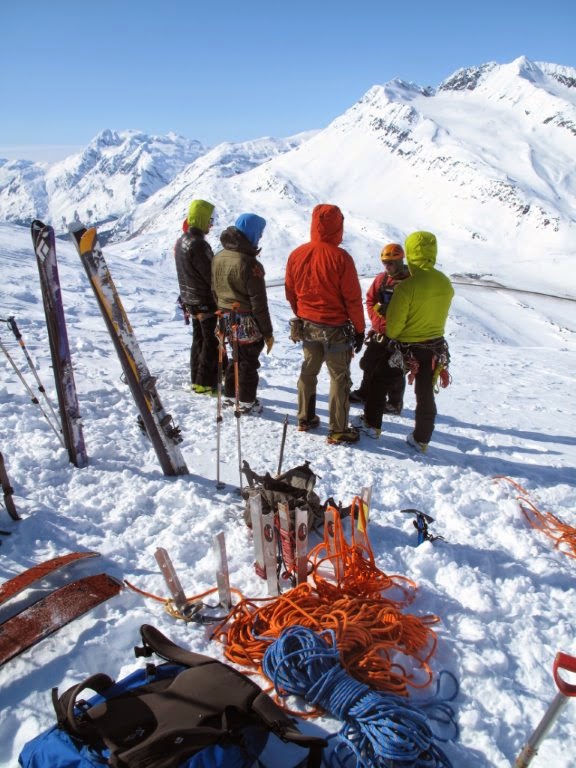 Mission briefing for the stretcher-based snow slope traverse
Pike 'n Pivot