We are very excited to announce that this autumn we will be
hosting an open enrollment seminar in the Shawangunk Mountains.
Rigging for Rescue, in conjunction with the Mohonk Preserve, will be offering
our very first East Coast-based open enrollment seminar in The Gunks. Long regarded as the East Coast's finest rock climbing
destination, the Gunks is also a
fantastic training ground for high angle technical rescue.
On two previous occasions we have conducted seminars on contract
in the Gunks. The rock quality is amazing. The variety of site locations and
the close proximity to New Paltz makes it a superb destination for technical
rope rescue.
The dates of the seminar are October 13-19, 2014. The autumn is a beautiful time of the year to
visit upstate New York. The Gunks are located 6 miles west of New
Paltz, NY and are approximately 1.5-2 hours driving time from airports in
either Albany, NY
or Hartford, CT. Please contact us directly for
registration information and availability:
[email protected]
.
Edge transition with litter in the Gunks
High Exposure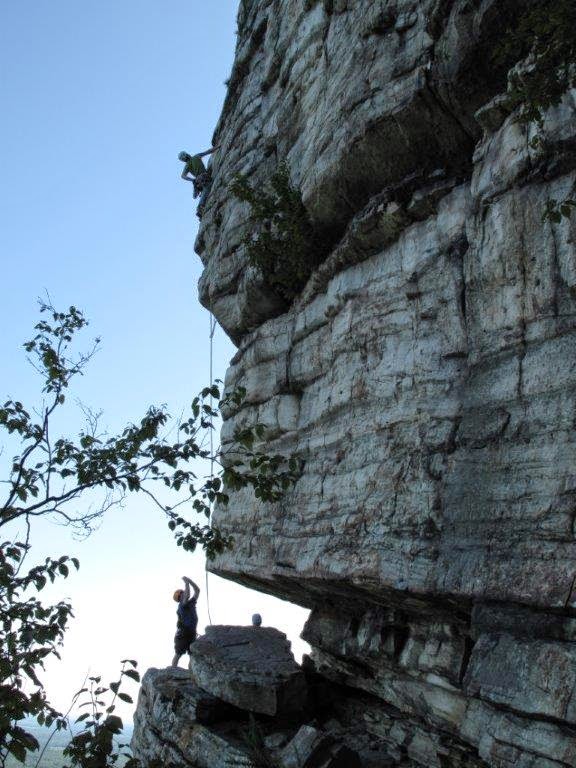 Enjoying the spectacular climbing