Prior to Kevin and I taking on the CDOT rockfall mitigation rigging project, we were enjoying a typical winter in the San Juan's complete with a heavy dose of ice climbing. One of the areas best climbs is the rarely formed Sapphire Bullets of Ice located on the main headwall to the west of Bridalveil Falls – another area classic in its own right!
Sapphire Bullets is definitely in my personal Top 5 of ice climbs in the San Juan's. Every pitch is excellent. The climbing is engaging, but not desperate. Super classic. Not to be missed, if you get the chance.
We have our second Waterfall Ice Workshop offering for this winter coming up in 3 weeks time. Currently, there are two remaining spots. If you want to hone your ice climbing skills and learn about both companion rescue and team-based rescue in the ice climbing environment, come pay us a visit for a week of quality education and training.
Berg heil.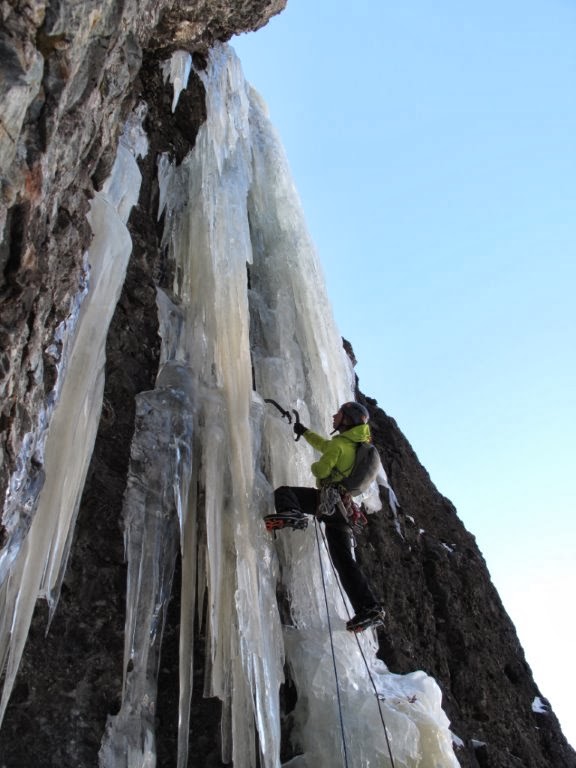 Kevin leading the steep curtain on pitch 1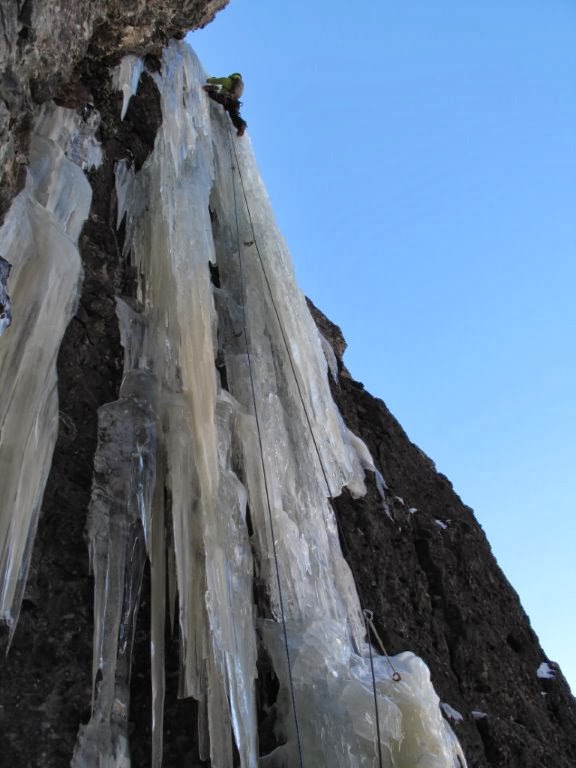 Nearing the top out – pumpy stemming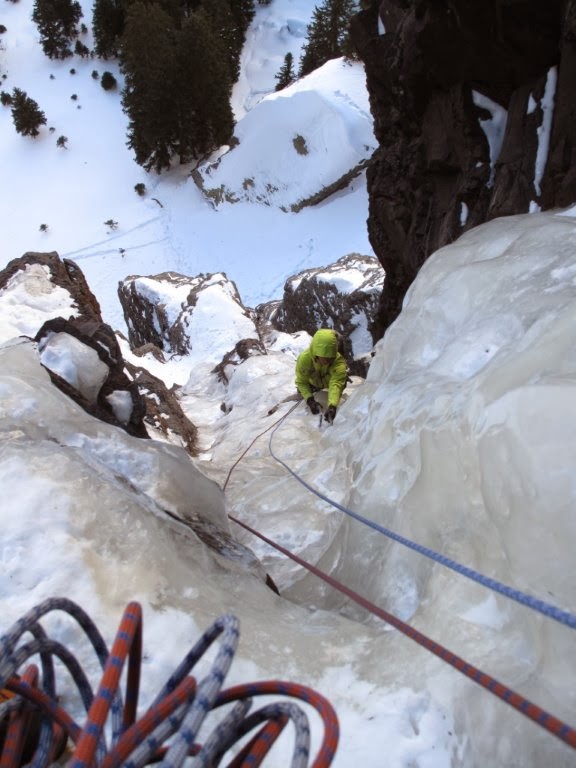 Looking down from the second belay station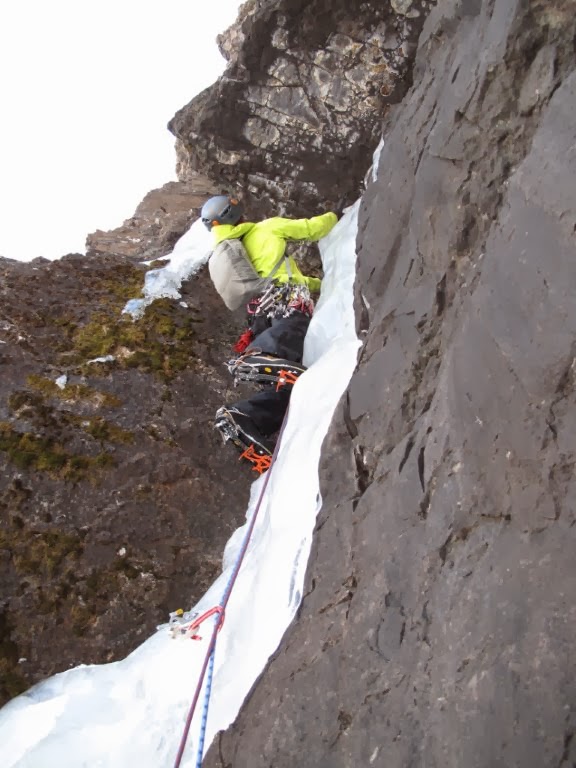 Heading into the intimidating roof on pitch 3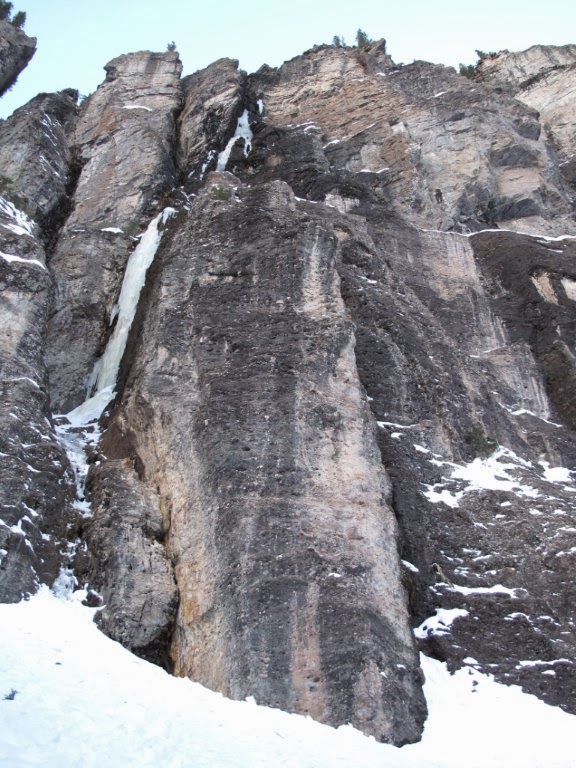 Sapphire Bullets of Ice