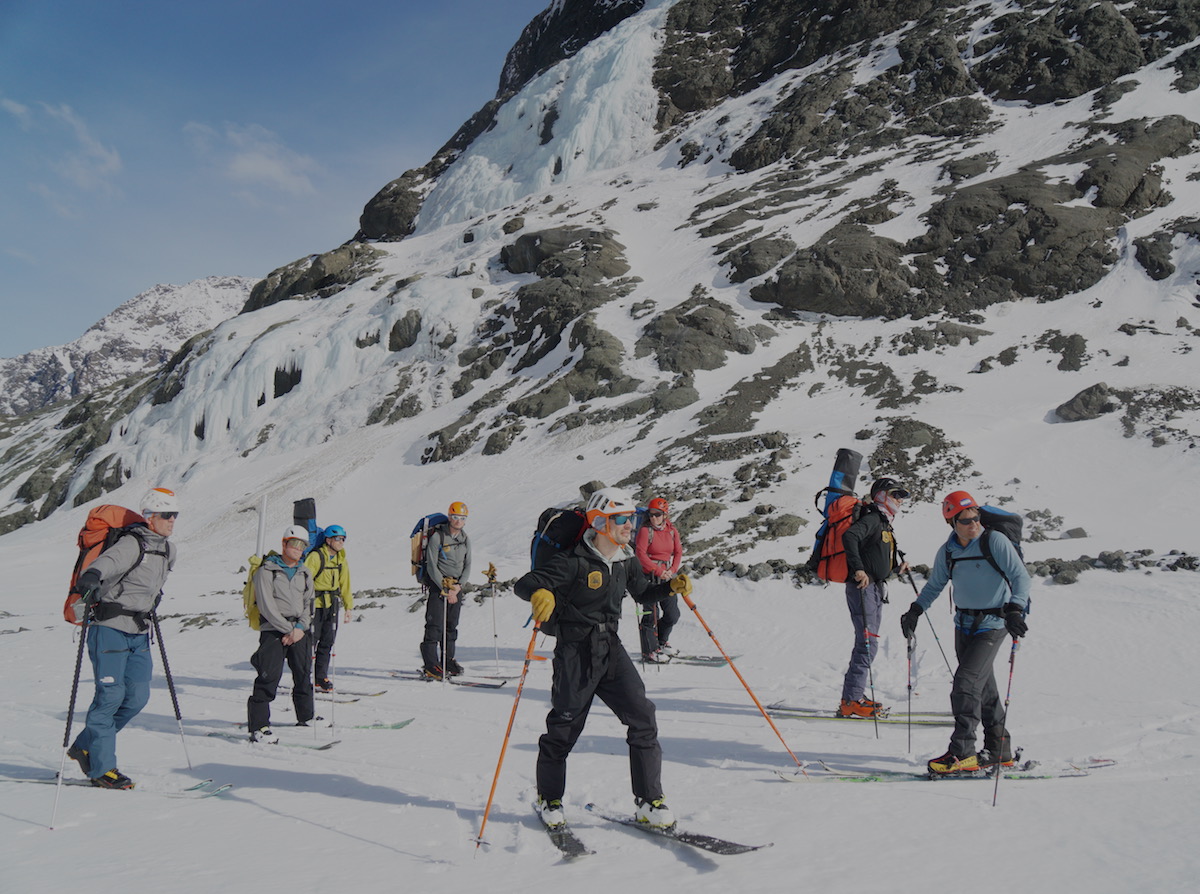 What a treat to be back up in Alaska for a technical ropework seminar with the Denali NPS climbing ranger cadre! Rigging for Rescue has had the privilege to work with the Denali rangers for over 20 years running. The Denali climbing rangers marshal together a quiver of highly specialized skills in order to capably perform their jobs effectively – backcountry skiing, glacier travel, crevasse rescue, ice climbing, helicopter short haul, winter survival, and rope rescue in an inhospitable environment. There may not be more remote and austere mountain rescue terrain anywhere in the country.
New to the Denali program this season is the acquisition of an Arizona Vortex artificial high directional device. The Vortex was a high priority for briefing and training on at RfR 2022. The rangers perform crevasse rescue on a regular basis in their mission profile, but some of the call-outs can prove to be quite involved. A couple of seasons ago they had to go so far as to fly in a generator and pneumatic chisel from Talkeetna Fire Department in order to free the wedged crevasse fall survivor.  The Vortex will likely prove to be a game-changer for certain future crevasse fall missions.  We added some customization for snow applications by employing three 18" square ¾" plywood segments as foot platforms to prevent sinking into the snowpack. The raptor feet proved to be quite stable in a carefully notched slot in the center of the plywood footers. Rigging for Carpentry!
Our final project was a multi-pitch ascent and 2-rope rescue descent of the mighty Mitre Mite ice climb near the toe of the Eklutna Glacier in Chugach State Park.  The Mitre is a true plumb of an ice climb and it was in phat conditions. We ascended as three parties of three spread out across the very wide ice flow. At the base of pitch 4 we gathered as one team and began the litter-based egress, multi-pitch off of ice screws and v-threads.  It was a great challenge to weave together the entire week's worth of movement and ropework skills into a realistic scenario on superb terrain.  Thank you Denali climbing rangers for a great week and we look forward to next season. Berg heil!