We recently returned from a Rigging for Rescue seminar on contract with the Jenny Lake climbing ranger cadre of Grand Teton National Park. It is always a privilege to train in beautiful settings such as the Tetons. Additionally, the Jenny Lake ranger cadre is a very experienced crew of practitioners that bring a lot of skills to the table. The discussions and exploration of topics/techniques is generally much richer in depth and breadth, given the vast amount of collective rescue experience in such a team as the Jenny Lake rangers.
Each day we traveled by boat across Jenny Lake itself in order to access the granite crags in Cascade Canyon, near the base of Baxter Pinnacle. We covered a bit of refresher material, some new command & control ideas, pickoffs, litter work, and a big Guiding Line that traveled over the rugged talus field adjacent to the popular Practice Rocks cragging area.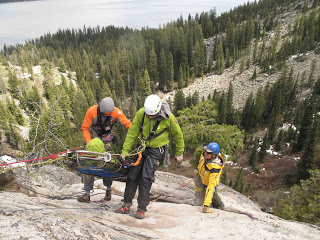 2-attendant litter work above Jenny Lake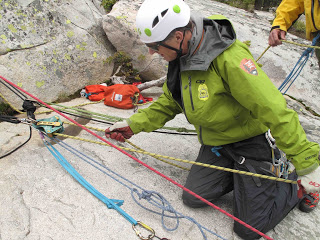 The ever reliable 540 Rescue Belay device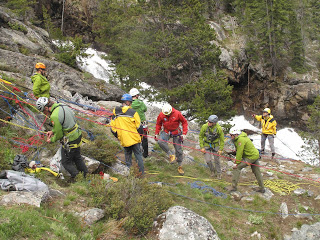 Pickoff stations near Hidden Falls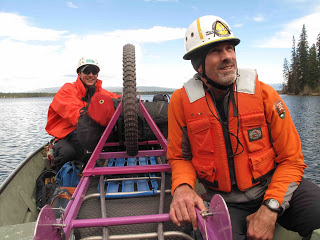 Helmets and PFDs – safety first!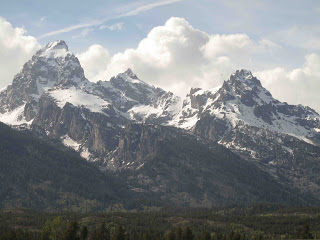 The Tetons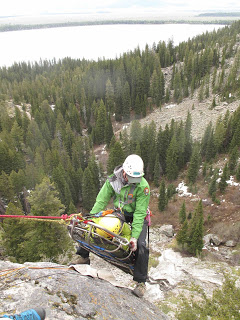 Vertical litter orientation for high angle