Last week we hosted our spring offering of the RfR open enrollment Specialty Techniques seminar. The participant mix was skewed towards the fire rescue side of rope rescue. As a result, we covered numerous topics & techniques that had applicability to fire rescue scenarios. Content included a compare/contrast of pickoff techniques, edge transitions simulating parapet wall challenges, and numerous discussions/exercises/critiques pertaining to both Two-tensioned Rope Systems with MPDs as well as Single Main and Separate Belay approaches.
We wrapped up the week with a Kootenay Highline System – both as a drooping horizontal highline and the Norwegian Reeve hoisting variation. The building in the background (of the KHS image) is our classroom for the week – you can see the drop-testing tower on the back of the building. Most of the training site locations are walking distance from the classroom.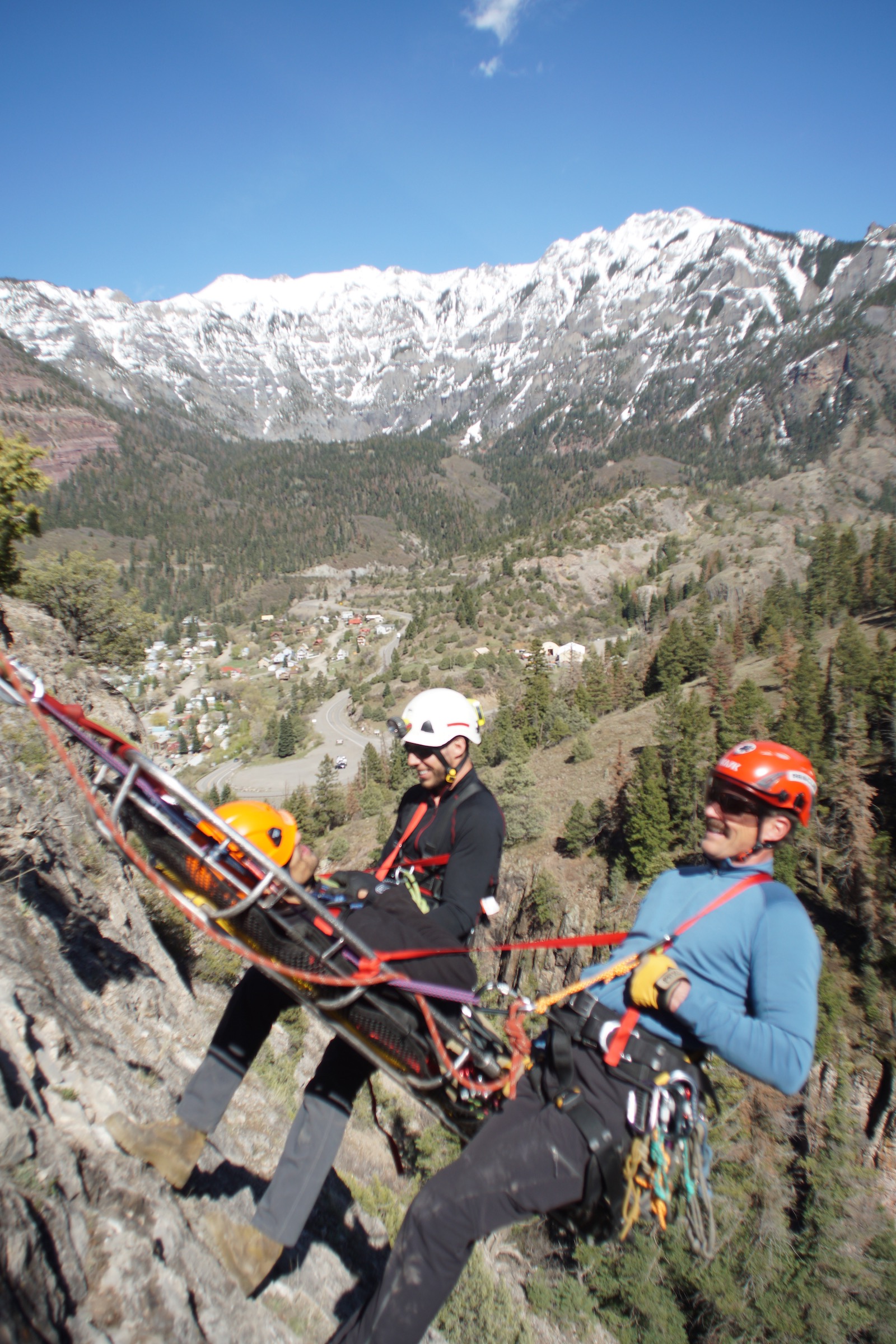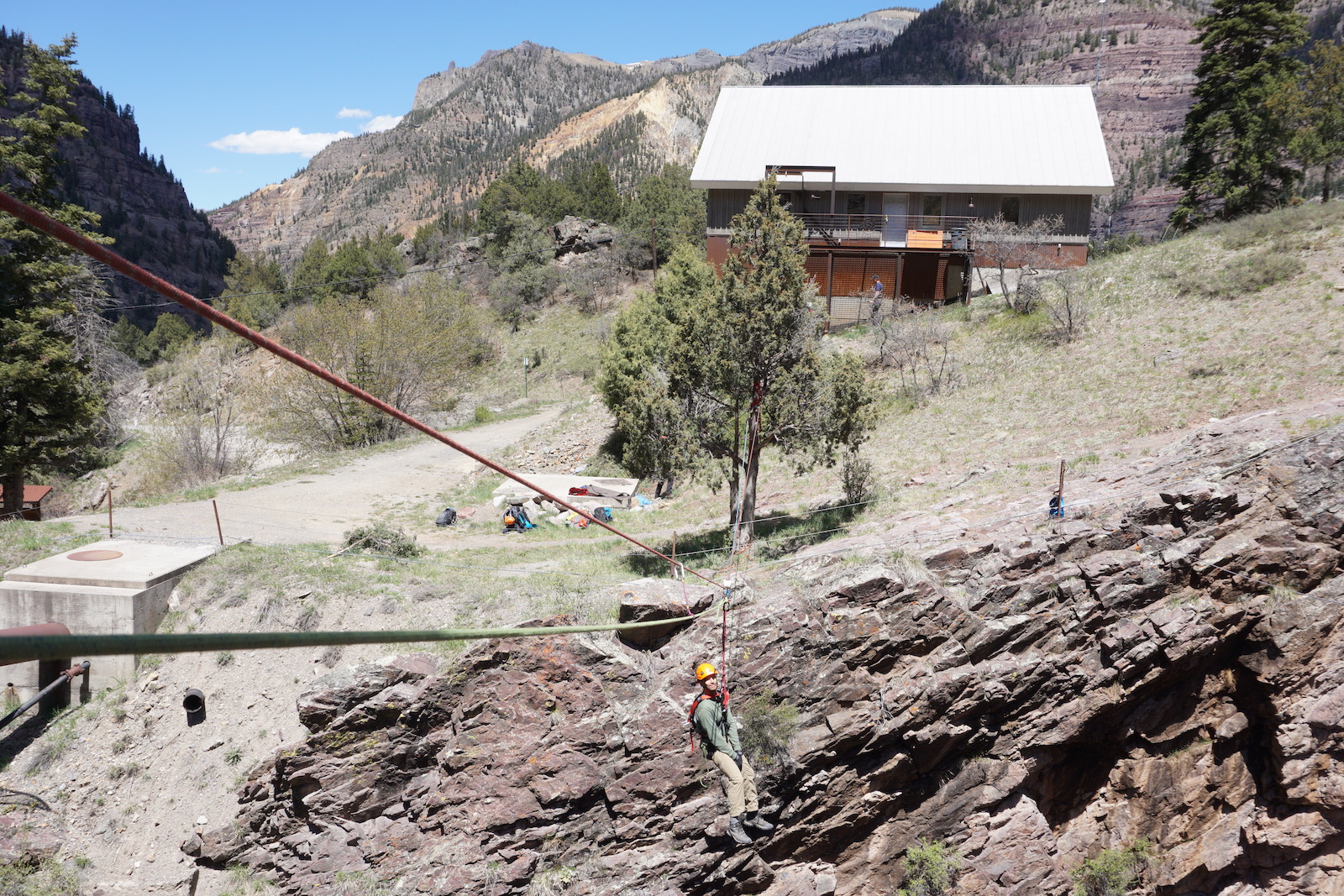 I have traveled all over the world instructing rope rescue seminars and have yet to encounter a location more optimal for training than our home base of Ouray, Colorado. The surrounding terrain is vast, varied, and easily accessible. Our next Specialty Techniques offering will be September 18-22, 2017.